What on earth is a spiritual reading? How do you get one? And where can I find the best spiritual readers online? If you are asking any of these questions right now you have landed in the right place.  

Whether it's pure divine intervention or sheer coincidence, we saw your arrival on the cards and we just happen to have all of the answers to your questions and more right here, right now.
Keep on reading on, and all will be revealed …  let your journey begin!
Want a Personal Live Spiritual Reading?
Speak to a Real Psychic for your Spiritual Reading at one of the recommended sites below:
All Psychics are:

Expertly Reviewed,
Available 24/7,
Mobile Friendly
Rank
Website
Rating
Offer
Features
Visit Site
1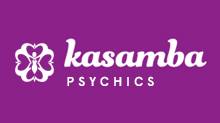 1
Tarot & Angel Readers
10 Mins for Only $1.99
First 3 Mins FREE
2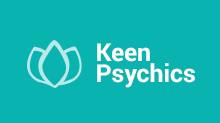 2
10 Mins for Only $1.99
1000+ Live Tarot Readers
Your Love Questions Answered
NEED SOME CLARITY ON A SITUATION RIGHT NOW?
Go to our verified Psychic site, Kasamba.com.
Sign-up and select your psychic.
Submit your card details to enjoy 3 FREE Minutes.
The psychic will call you for the reading!
Did your reading get the thumbs up?
Give us your feedback in the comments at the bottom of the page!
What is a Spiritual Reading?
A spiritual reading is a way to find clarity, reassurance and direction in your life when you need some extra guidance and we all need some of that occasionally don't we?  
The term 'spiritual' in the context of a spiritual reading refers to the use of extrasensory perception (ESP) and divination in some way or form (carried out by a professional spiritual reader) to read the energy that surrounds you at the time of the spiritual reading.
The best spiritual readers will display some or all types of ESP, but they may also use divination tools to help them build up a clear picture of your situation.  
Divination tools serve spiritual readers well as an extra check to make sure that the way that they interpret information is accurate or as a way to organise and enhance the message you are receiving.  So don't be put off by a spiritual reader who reads tarot, numerology or runes for example. If they know what they are doing, you'll be getting more bang for your buck!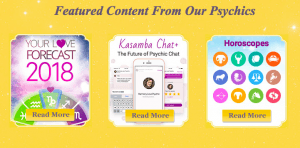 Image Credit: Kasamba Psychics
Why Are Mediums Different?
Most spiritual readers are familiar with helping people and guiding, counselling, problem-solving, or helping people with relationship issues.  But there is also another particular type of spiritual reader called a medium. Mediums are the type of spiritual reader who can and do channel our loved ones who have passed and bring messages forward for you.  
Not every situation in life requires a loved one from the past to help, so a reading from a medium is not better than a reading from a spiritual reader who is not a medium.  But if you are looking to reconnect with a lost loved one, and to gain some closure, then it's a medium you need.
What Is Extra Sensory Perception
Extra sensory perception (ESP) is the ability to see, sense, or hear energy that surrounds a person, animal or situation.  We all have this ability, but some people are more sensitive and attuned to it than others.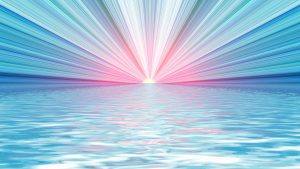 There are generally three common forms of extrasensory perception (ESP), and your spiritual reader may display just one form predominantly or a mixture of some or all of them.  
The Common Types of ESP
Clairvoyance
Clairvoyance is the ability to see the physically unseen through images.  A clairvoyant might see images and symbols in their mind that all have meaning related to the person they are reading for.
The Clairvoyant will have then developed an understanding of the meaning of the symbols  (just in the same way that we learn to write the alphabet – letters are symbols with meaning), and each clairvoyant will have unique symbols – it's like they have their own personal language.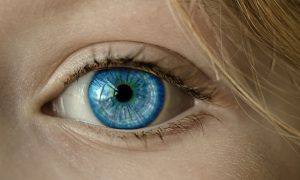 When a clairvoyant is reading for you, they will see images that relate to you and your life in some way.  The tricky task for the clairvoyant is in interpreting the message accurately. It takes time for a clairvoyant to develop this skill, and some who are just establishing themselves may use divination tools to double check their translation abilities or to enhance the reading for you.  
But because of the use of symbols, a good and experienced spiritual reader with clairvoyant skills will be able to read for you without the need for divination tools.
The Benefit of Hiring A Clairvoyant Spiritual Reader
Clairvoyants are great for showing you an in-depth perspective about what is happening around you right now.  But you might have to figure out what to do with the information you receive because if they are not always given the information about how you should handle a situation, and if they are not clairsentient they may not be given information about the bigger picture relating to your situation.
Clairsentience
Clairsentience is the ability to sense energy, a person who is clairsentient is usually highly empathetic and deeply affected by the energy in the world.  It can be challenging for a clairsentient person to live well in a crazy world!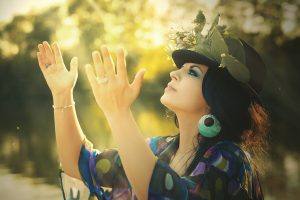 If you receive a reading from the best spiritual readers who display clairsentience skills, they will know instantly whether a situation is right for you or not.  They can sense lies, both those that others tell you, and that you might tell yourself (yes, even your own!) and they can usually help you figure out a clear direction for you.   Clairsentient people are almost like weather forecasters, they can tell what storms are around, where there is a hostile environment and guide you to better climates!
The Benefit of Hiring a Clairsentient Spiritual Reader
Clairsentient people are great for helping you learn how to heal, how to love yourself and for building confidence and esteem.
They are also great for showing you how to navigate a problematic or challenging situation or decision so that you can achieve the best possible outcome that is available to you at that moment.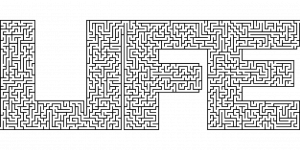 Clairsentient people can also show you how you might be causing your own problems through unconscious behaviours or beliefs.  
However, they cannot always provide exact specific details (unless they use a divination tool, such as tarot too) and sometimes, because they are so empathetic they don't always like to give you the tough love that we all need sometimes. Just because they care too much.  
The best spiritual readers will have learned how to deliver a tough love message in a way that leaves you feeling empowered though.
Clairaudient Spiritual Readers
A clairaudient person is somebody who can hear messages.  This type of spiritual reader is less common, and in most cases, they will have other ESP skills too such as clairsentience, or clairvoyance or both.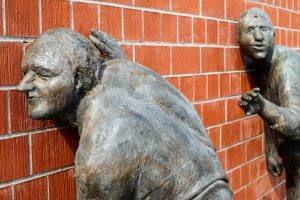 It seems that Clairaudience develops as a result of enhancing clairsentient or clairvoyant abilities.  However, there will be some spiritual readers who predominantly hear their messages.
If you do happen to find a predominantly clairaudient reader, they will receive verbal messages in their mind which they will relay to you verbatim.  The translation of the message in how it relates to your life will be up to you to determine, however, your clairaudient spiritual reader will be likely to receive further messages to help you understand the situation or will use a divination tool to gain more insight.   
The Benefits of Hiring A Clairaudient Spiritual Reader
Due to the rare nature of a predominantly clairaudient spiritual reader, you'll be likely to experience some or all of the qualities that clairvoyants and clairsentients display if you find a clairaudient spiritual reader.  
There are plenty of other types of ESP, such as physically tasting or smelling something related, or just knowing something as absolute.  But usually, people who display this type of ESP will be likely to be also predominantly clairvoyant, clairsentient, or clairaudient.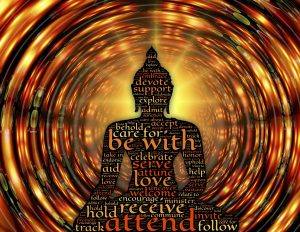 It's also important to note that the best spiritual readers will develop their skills not just in their ESP but also in how they translate and deliver the message to you and in how they counsel and guide you.  A spiritual reading in many cases is like a counselling session – but more fun!
A Whistlestop Tour Of  Divination
Divination is based on the idea that everything has a purpose and that nothing about the way we exist is a coincidence.  
Divination tools are used to gain knowledge and clarity about our lives, by reading some form of symbol divined from the divination tool that represents your situation.  
The process is similar to reading a book or interpreting a painting.  
You can divine yourself very easily, here's a great exercise to try:
Find a book, ideally one that contains advise in some form, like a self-help book, an angel, or tarot card book.

Hold the book in front of you and ask a question.

Flip through the pages of the book and stop when you feel ready.

Open the page and read the first part of the page you are drawn too, and notice how that relates to the question you ask.  Use that as a guide in answer to your question.
This is a brief explanation of how divination works, although some of the tools that the best spiritual readers use are slightly more advanced than a random book.  For example; tarot cards have universal symbols and hidden depths to them, and they are perfect for clarifying or even reading a situation.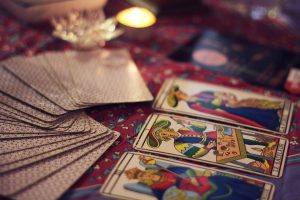 In fact, a great tarot reader doesn't have to be clairsentient, clairvoyant or clairaudient.  It's just that those who do have the ESP skills can read the energy themselves and often only use divination tools as a form of clarification, additional information and best practice to make sure that their clients are treated fairly, professionally and as accurately as possible.  
Common forms of divination are:
What You Can Expect From Your Spiritual Reading
Depending on the nature of your situation and the type of reader you have requested you can expect your reader to be honest, professional and discerning when it comes to reading for you.  
They will ensure that your reading ends on a high note, even if you have had to discuss some weighty topics.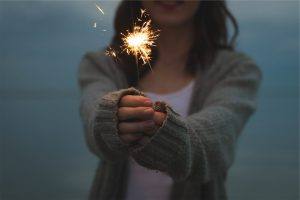 No reader will ever be given any information, or clarity around a situation if you are not ready, or cannot handle it.  That information will not be there to see.
The best spiritual readers will also never make predictions because they know that the nature of the energy they are reading or the message they are given is relevant only in that moment in time.  
For example, a reader might help you gain clarity about a broken relationship. They might see that your ex-partner is confused in general, but they may not know why your ex is confused.  
Your reader will tell you precisely that.  
They might say 'he or she seems to be confused at the moment'.  
However, your ex-partner might, at that same moment discuss his or her confusion with a friend and decide that they want to make amends with you.  Unless that decision happened before or during the reading, your spiritual reader will not predict that he is going to do that because he could change his mind again.  
Anything that is predicted for the future or that is seen by a spiritual reader is subject to change and usually highly dependent upon many additional influences. So it would be unprofessional and irresponsible to predict because you would be left with false hope and could potentially steer your life in the wrong direction.  
Instead, your reader might say that your ex seems to be confused and that it looks as though it could be over the relationship.  But that it would be advisable for your client to continue to move on and in a few days if more information is not revealed to you, then you know it's really time to move on properly.  
This way if the client's ex does happen to decide to make contact, the client will be in the best situation they could be in, and able to make the right decision for them from a balanced perspective.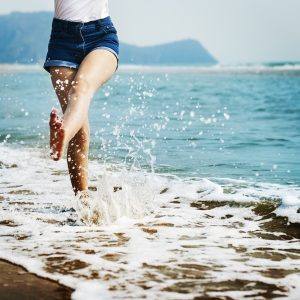 Occasionally during a reading, you may be told something that you don't want to hear, such as he's moved on, or it's time to start considering a change in your career, or a change in your habits.  You won't be told the consequences because the spiritual reader will either not be shown the outcomes and won't predict. Instead, they will steer you toward the best solution that they can see.
The reading should end with you feeling uplifted and very positive.  
Where To Find the Best Readers Online
So now you know what type of reading you might prefer, what sort of problems that you can resolve through a spiritual reading, and you know what to expect from your reading, the only thing left to do is to find the best spiritual reader for you and enjoy your reading.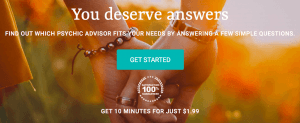 We recommend using the following sites because they all test and qualify their readers before they allow them to read.  Their readers have to read for a number of people who assess them for accuracy, responsibility, professionalism and ethics so that you can be assured that these readers are the best spiritual readers online.  
Here are our picks:
Click the links and follow the instructions to book your reading now.
Kasamba – Get three minutes free!  
Oranum – No offers but a wide variety of different types of spiritual readings.
Psychic Source – Low priced readings right now!
Keen – 10 minutes for $1.99
STILL NOT SURE?  
Here are the Pros and Cons Of Getting A Spiritual Reading Today 
PRO'S
Get clarity on any situation right now.
Better than therapy!
Gives you control over your life
Plenty of choice of readers and reading styles to suit your tastes
Professional readers provide high quality responsible readings
A reading will never be intimidating
CONS
You won't always hear what you want to hear
You cannot control the message.  If you are not meant to hear something you won't and vice versa
You may not always like the delivery style of your chosen reader.
You do need to discern and seek out reputable readers to avoid impersonation and con artists
Your spiritual readers are human, and they rely on the messages, they cannot control anything either.
You'll always be given what you can handle but you might not feel as though you are ready to hear it (even though if it's given to you – you will be ready).
 Are you ready to take the plunge and try out your first reading?  
Don't forget to give us feedback after!
SaveSave
SaveSave
SaveSave
SaveSave
SaveSave
SaveSave
SaveSave
SaveSave