A Zen Tarot reading is pretty special mainly because it was created by a world-famous thought leader who stood by his own rulebook and frequently exposed the nonsense in this world so that he could help people come back to who they really are and release who they think they are.  
The Zen Tarot aims to help us see and understand what we can or should do to live a mindful, empowered and zenful existence, and it's well worth exploring.  Here's everything you need to know about the Zen tarot reading.
Looking for a Live Zen Tarot Reading?
Visit one of our recommended sites below to Speak with a Real Tarot Reader:
All Psychics are:

Expertly Reviewed,
Available 24/7,
Mobile Friendly
Rank
Website
Rating
Offer
Features
Visit Site
1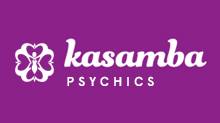 1
Tarot & Angel Readers
10 Mins for Only $1.99
First 3 Mins FREE
2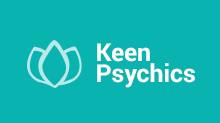 2
10 Mins for Only $1.99
1000+ Live Tarot Readers
Your Love Questions Answered
NEED SOME CLARITY ON A SITUATION RIGHT NOW?
Go to our verified Psychic site,

Kasamba.com.

Sign-up and select your psychic.

Submit your card details to enjoy 3 FREE Minutes.

The psychic will call you for the reading!
Did your reading get the thumbs up?
Give us your feedback in the comments at the bottom of the page!
What is a Zen Tarot Reading?
Sometimes, life can cause us to feel doubt, uncertainty and concerns about our future, and our sense of safety.  We might ask, what will happen if I make that decision, instead of this one? What will happen to the children, or my health?  During these times we often look for a resolution, or a source of inspiration so that we can find some security, or peace of mind.
This is when some people might turn to the traditional tarot, to satisfy their need to know about the future or to reconcile the past.  
A Zen Tarot reading doesn't focus on the past or present. Instead, it focuses on right now.  
Specific tarot cards are used for a Zen Tarot reading which are based on the wisdom of Zen.  Zen assumes that the events in our outer world reflect our internal world (our thoughts, beliefs and feelings) even if we don't consciously realise that this is happening, or even what those thoughts or feelings really are.  
In essence, a Zen tarot reading moves our thoughts away from the effects of the outer world toward the inner world. And in doing so, we can gain perspective, clarity and a real understanding of the heart of what in our internal world is causing us to experience the external world. And as we move toward this awareness, we can start to change our experiences in the external world.
The Highlights of a Zen Tarot Reading
Transformational

Unique
Brings Clarity
Focuses on the present
Simple
Realistic
Easy to read
Peaceful
Why Are The Zen Tarot Cards Different
The Zen tarot doesn't stick to traditional spiritual principles, but to Osho's (the creator of The Zen Tarot and a prolific spiritual speaker) principles that are based in realism, zen, cutting the fluff, immortality and the primal nature of existence.  They make for an interesting experience and are a great addition to anybody's personal development toolkit.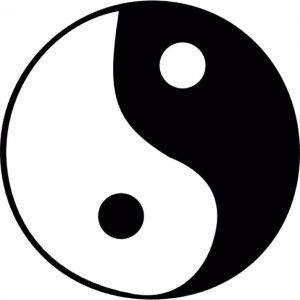 The Zen tarot cards are quite different to traditional tarot, although there are some connections.  The 'contemporary' images are said to portray conditions and states of mind and are supposed to be easy to identify with. However, there is a book that accompanies the pack of cards to help you along.  And as an experienced tarot reader, I think it will help to check the descriptions against the book because some of them were lost on me!
Why Are Is a Zen Tarot Reading Different?
Do you ever seek out a tarot or psychic reading and hope that the reader can provide information, techniques or insight on what you need to do to bring around change in your life, rather than merely telling you what is happening?
Of course, sometimes we want to know what's happening in our lives and we don't want to know why.  But other times it would be nice to know how to handle whatever it is that we are dealing with in a way that ensures that we can move on from the experience without wondering if the problem is going to come back and snap at our heels again in the future.   Wouldn't it?
Zen Tarot, Is, in a nutshell like a personal development reading and a life coaching session in one.   It helps us solve problems so that they go away entirely (so long as we apply our attention to the teachings of the Zen Tarot into our life).  Which is what makes the Zen Tarot unique.
Whereas the focus of a traditional tarot reading depends on your intentions for the reading  (whether you are looking for reassurance, advice, or insight into what's going to happen) and then the style of the reader, who is reading the cards.  
Because of the sophisticated and mystical nature of the tarot cards, they hold so much information and offer so many insights, and messages that it can be difficult for even the best readers to read and translate their message according to zen principles, particularly if they are not already a life coach or zen expert.  But if they used the Zen Tarot, they would be able to simplify the reading and efficiently direct it toward zen principles.
The Pros and Cons Of Getting A  Zen Tarot Reading Today
PRO'S
Easy for beginners.

Can be life-changing.

If you don't like the mysticism of the tarot the Zen tarot is for you.

Helps you to see what you need to do to create the life you want.

A unique style of tarot that is worth experiencing.

Brings clarity and perspective.
CONS
Limited by comparison to the general tarot.

Focuses on what you can change which some people don't find reassuring.

Professional Zen Tarot readings are not as widely available.

Not everybody will enjoy the transformational aspect of the reading.

Focuses on you, rather than what others are doing.
Who a Zen Tarot Reading is For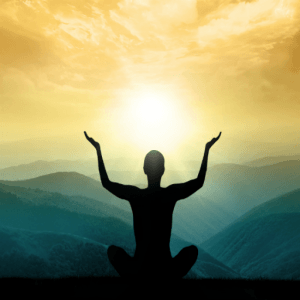 If you are interested in personal development, zen, mindfulness, transcending your life and you want to use your experiences in life, to help you to create more of a zenful existence then you'll enjoy a Zen tarot reading.  
The Zen Tarot is also really good for planning and setting goals and is excellent when used as a new year ritual so that you can see what you need to focus on over the next twelve months.
Where to get a Zen Tarot Reading
Free Readings Online
There are plenty of ways that you can access a free Zen tarot reading online, and Osho's site has a variety of free spreads available online.  However, the meaning of the cards is not clearly explained because they believe that even an inexperienced user will be able to relate to them.  
Tip! If you buy the pack of cards, you will receive a booklet with the pack that contains a guide to the meaning of the cards.
DIY Reading
The Zen Tarot is designed for inexperienced readers to use, so the Zen Tarot is an excellent pack for either starting to learn tarot or to use for your own personal development work.  
To do a reading, you can use any spread that is used in traditional tarot but replace the conventional tarot cards with the Zen Tarot cards.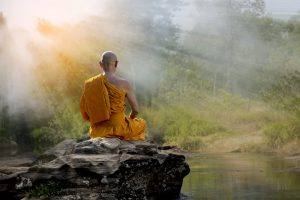 Professional Reading
Some professional tarot readers will use the Zen Tarot however they will be few and far between because the cards are limited in what they can do by comparison to the traditional tarot cards (which can do everything you can want from a reading and more!).  
However, you can always ask for a reading that focuses on Zen principles you'll need to explain to the reader that you want to learn how your internal thoughts and beliefs are influencing your experiences in the external world.
On some of the best psychic and tarot reading sites, you are usually offered three minutes free, so that you can be sure that you are happy with the connection with your tarot reader.  This feature is useful when asking for something a little bit different so that you can find the reader who can accommodate your needs perfectly.
What You Can Expect From A Zen Tarot Reading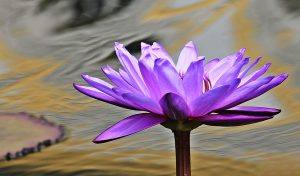 A Zen tarot reading will bring you clarity, and a refreshing perspective on important matters in your life.  
The Zen tarot cards don't feel as mystical as the traditional tarot, and they won't focus on spiritual energy, destiny, or what you think you need but that is intentional and an important feature of the cards.  
You can expect to feel clear about what things you can do to bring about change in your life, and if that's not a great way to feel in control of your life we don't know what is!
Where To Find the Best Readers Online
Here are our picks
Here are our picks: Click the links and follow the instructions to book your reading now.
Kasamba– Get three minutes free!  
Oranum – No offers but a wide variety of different types of spiritual readings.
Psychic Source– Low priced readings right now!
Keen– 10 minutes for $1.99
Articles You Might Like
Numerology Reading Where To Get An Accurate Reading
Spiritual Readings: Where To Find The Best Readings Online
A Guide to How to Ask Tarot Questions Effectively
Are you ready to take the plunge and try out your first reading?  
Don't forget to give us feedback after!
Want a more Personal LIVE Tarot Reading?
Get a FREE 3 Min Tarot Reading at Keen Now!
All Psychics are:

Expertly Reviewed,
Available 24/7,
Mobile Friendly
Rank
Website
Rating
Offer
Features
Visit Site
1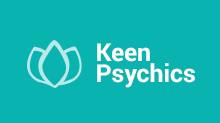 1
10 Mins for Only $1.99
1000+ Live Tarot Readers
Your Love Questions Answered