The mention of a soulmate to many people often invokes dreams of meeting 'the one' and the notion of a deep connection to a lover that is so strong it will stand (and has stood) the test of time (sigh! If only that were the case).  The reality behind this common myth is that while it is possible to have a soulmate connection with your romantic partner, it's also possible to have other soulmate connections with lots of other people too.  
So what are soulmates about? Why are soulmate relationships so difficult? And what are we supposed to do with this crazy connection we are 'blessed' with?  
The answers to all of those questions are right here, waiting for you.  
Looking for a Real Soulmate Tarot Reading?
Visit one of our recommended sites below to Speak with a Real Tarot Reading Expert:
All Psychics are:

Expertly Reviewed,
Available 24/7,
Mobile Friendly
Rank
Website
Rating
Offer
Features
Visit Site
1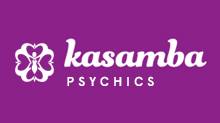 1
Tarot & Angel Readers
10 Mins for Only $1.99
First 3 Mins FREE
2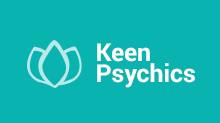 2
10 Mins for Only $1.99
1000+ Live Tarot Readers
Your Love Questions Answered
NEED SOME CLARITY ON A SITUATION RIGHT NOW?
Go to our verified Psychic site,

Kasamba

.
Sign-up and select your psychic.
Submit your card details to enjoy 3 FREE Minutes.
The psychic will call you for the reading!Did your reading get the thumbs up?
Give us your feedback in the comments at the bottom of the page!
What is a Soulmate?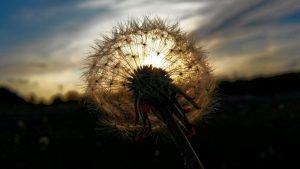 Most people have a rather romantic notion about soulmates.  Perhaps the pursuit of happily married perfection is to blame for this, how many times have you heard a Husband, Wife, Fiance or Life Partner say 'he's/she's my soulmate'.  It seems as though the minute we realise we have a connection with a soulmate that they are destined to be our future romantic partner in life. But that's not always the case and frequently it isn't the case.
We can have a soulmate connection with anybody, in any type of situation and you can have more than one in a lifetime, and during any period of time.  

Your soulmates could be:
Your friend
A random stranger walking their dog
The bus driver A close family member
A lover
A work colleague
A boss
An enemy
A public figure
A pet or animal
You'll know when you meet a soulmate, the connection will be strong and not always in a good way.  If you can't stand somebody (probably for no reason) and they just keep finding their way back into your life somehow (as if they have a vendetta to just annoy you) they might just be a soulmate.
Soulmates can appear in our lives briefly, or for the long term. The brief encounters usually stir something up in us – for better, or for worse and will always leave us with a lesson (which we often realise after they've left, sometimes not realising that there was a lesson until many years later). A soulmate connection is often intense, dramatic and bitter sweet.  Because when we are engaging with a soulmate we are usually reconciling issues from our past lives, or we have made an agreement with a soul mate on a higher level that they will serve as a signpost for us as we make our way through this journey we call life.
And because of the nature of our soulmate experiences we can often find ourselves loving and hating somebody at the same time, respecting somebody but critizing them, or finding it extremely difficult to relate to them in general.
Soulmate Lovers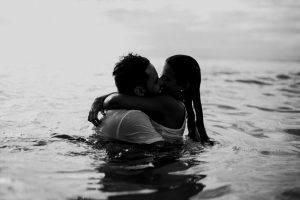 A romantic relationship with a soulmate can be difficult and full of strife and drama, because of the lessons and spiritual baggage involved.

However it is possible for a soulmate relationship to work but probably only after you've cleared up the energy from the past.

If you have ever met somebody romantically, had a difficult relationship with them, and have now moved on but still feel  a healthy dose of love in your heart for that person, then it's very likely that that person was one of your soulmates but not THE ONE!  
What is a Soulmate Tarot Reading?
A soulmate tarot reading is a spiritual reading that uses tarot cards as a divination tool to focus on the soulmate connection you are experiencing.  A soulmate tarot reading can help you to understand whether you are indeed soulmates with a particular person and what lessons you might be teaching each other, as well as how you can learn the lessons efficiently – so that you can enjoy some peace in the future and stay on your life path.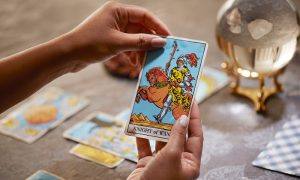 Spreads used for a soulmate tarot reading can vary from general spreads with a focus on soulmates (such as the Celtic Cross Spread), or with a focus on a specific question that a client has asked.  A soulmate tarot reader might use a variety of other well known spreads, or one that they have created themselves to make sure that they can offer you the best reading possible.
Who Are Soulmate Tarot Readings For?
Times when you are feeling unsure or challenged by a person.
If somebody has touched your heart deeply and you cannot make sense of it.
To understand relationship dynamics with people in your life.
People who want to learn how to make their soulmate connections better.
To learn how to manage a difficult soulmate connection such as with your boss, a parent, a family member or best friend.
Common Questions You Might Ask During A Soulmate Tarot Reading
Typical types of questions and scenarios that are frequently asked, or occur during a soulmate tarot reading are listed below.
Is my partner my soulmate?
Why can't I get along with X is there something more to it, or some lessons I should be learning?
Any question related to difficult family dynamics, such as; why can't I get along with my Father, why am I left to look after my daughters/sisters/sons/brothers children?
Why is my family at war?
How can I find a way to have a harmonious relationship with a close member of my family.
Why does my co-worker always get the promotions and I don't.
How can I fix my relationship.
Why do I feel so drawn to X, what is happening?
How can I move on from my ex, when I still love him/her?
Why does the same experience keep happening to me, but with different people over and over again?
Who are the soulmates in my life and how are they helping me?
How To Do Your Own Soulmate Tarot Reading
If you prefer to explore with your own soulmate tarot reading before deciding whether to take things 'pro' here is a simple six card soulmate tarot reading spread that you can use.

The spread involves six cards and the meaning of each position is;
Card 1: Is X a soulmate?
Card 2: What are the challenges that our connection will bring?
Card 3: What are the lessons we will bring to each other?
Card 4: What can we release or let go of?
Card 5: What strengths does our connection highlight?
Card 6: What are the lifetime prospects of our relationship together?
Bear in mind that when you use the term 'relationship' it refers to whatever type of relationship you have with that person, not necessarily a romantic relationship.  

Here's how to conduct your reading.
Close your eyes and calm you mind whilst shuffling the tarot cards.
Ask your question, or focus on the situation you'd like to learn more about.
Layout six cards face up  in one or two rows making sure to note where the beginning (card 1) is and where the end is (card 6).
Look up the meaning of the cards in each position, and find out what is on the cards for you.
For card one, use an upright card to represent 'yes', and a reversed card to represent 'no'.
What You Can Expect From Your Soulmate Reading
A soulmate tarot reading will enlighten you in relation to all aspects of your soulmate, or suspected soulmate interactions.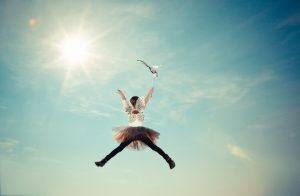 You will understand the nature of your relationship to the person you suspect to be a soulmate and whether it really is a soulmate relationship or not.  As well as how to make the most out of the relationship, and how to deal with any trouble, conflict or heartache.

You can also use a soulmate relationship to learn if it's time to let go of your relationship with your soulmate now, or to continue trying to relate with them.  
The Pro's and Cons Of Getting A Soulmate Reading
PRO'S
Find out if you are soulmates.
Learn more about the lessons that your soulmate is delivering to you.
Discover how to deal with your soulmate connection.
Seek guidance on what to expect from your soulmate experience
Help you find peace and clarity over whatever situation your soulmate brings.
CONS
You won't always hear what you want to hear.
Soulmates always bring lessons, some of which you might not want.
Some of your belief systems might be challenged.
You'll always be given what you need and what you can handle, even if you don't like it.
Where To Find the Best Readers Online
There are plenty of pre-screened and popular tarot readers online, and whilst they will all be able to help you with a soulmate reading there will be some who specialise in soulmate readings in particular.  As you've probably come to realise by now, the water is murky when it comes to soulmate connections and sometimes, it helps to have a person not involved help you gain some much needed clarity!

Here Are Our Favourite Tarot Reading Sites
Here are our favourite tarot reading sites:  
Click the links and follow the instructions to book your reading now.

Are you ready to take the plunge and clear up your soulmate connection once and for all?  

You may also like

How To Ask Tarot Questions Effectively

Dealing With Difficult Readings

Don't forget to give us feedback after!
Want a more Personal LIVE Tarot Reading?
Get a FREE 3 Min Tarot Reading at Keen Now!
May 2019
All Psychics are:
Expertly Reviewed,
Available 24/7,
Mobile Friendly
Rank
Website
Rating
Offer
Features
Visit Site
1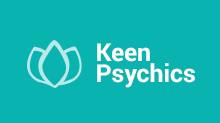 1
10 Mins for Only $1.99
1000+ Live Tarot Readers
Your Love Questions Answered