Relationship Tarot Reading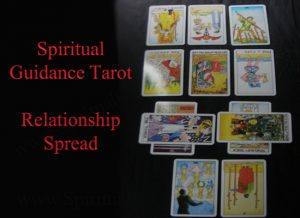 This relationship spread is unique, because it is designed to look at the dynamics between two people, regardless of the type of relationship – whether it's romance, a friendship or even a potential business partner. You can use this spread to look at compatibility and the strengths and challenges each partner brings to the relationship.
It also highlights how the people view each other and what their expectations are for the partnership. Learn how your distinct personalities mix; see if there are misunderstandings present and whether the partnership is on steady ground.
All that is needed for this spread is the first name of the other person and the type of relationship it is. You can use this spread to do your own reading, or purchase one from me and I will deliver it to you via email.
The Positions and Their Meanings
Position 1:
How you see yourself
Position 2:
How you see the other person
Position 3:
How you feel toward the other person and the relationship
Position 4:
How the other person sees him/herself
Position 5:
How the person sees the querrent
Position 6:
Insight into the other persons feelings towards the querrent and the relationship
Positions 7 & 8:
Strengths & Challenges you bring to the relationship
Positions 9 & 10:
Strengths & Challenges the Other person brings to the relationship
Position 11:
Overall Compatibility: Explores based on the other cards your overall compatibility, problem solving, communications etc.
Position 12:
Summation: This card is an overview of all the other positions designed to pull the reading together and highlight courses of action and methods for improving or moving away from the relationship, whichever the case may be.
Price: $15.95
Ordering a Reading? Please Read the Following…
Please Include your name and email (if different than the one you are paying through with paypal) Also, place any specific questions with your payment on the paypal screen. There is a section on the paypal payment screen where you can leave comments. If you don't see it, contact me here.
Please be sure that my email address Christin @ spiritualguidancetarot.com is on your SAFE list so that your reading gets to you.
There is a wait of 3-5 business days on average because I do all readings with an actual deck of cards and not a software package. Quality takes time – but it's worth it! **Please note a reading should never take longer than 1 week to receive. If it has, chances are the payment was lost or the email was filtered etc. Contact me directly and we'll resolve it.
If you have questions about readings and how they work feel free to Contact me ahead of time and ask.